As Summer Approaches, Shop Secondhand
Summer is almost here, and retail sales are around every corner. While it's easy to get lured into the world of fast fashion, consider the real cost of that clearance shirt.
If you haven't heard of fast fashion, even a quick Google search reveals numerous studies showing the negative environmental impact of fast fashion, i.e. inexpensively made, mass-produced clothing that is wearable for a season and then gets discarded. The effects include environmental health hazards to those living near textile manufacturing facilities and millions of tons of textile waste in landfills annually. And globally, it is estimated that 80 billion pieces of new clothing are purchased each year.
How can you help? Shop secondhand! In positive news, two recent surveys suggest the secondhand clothing market could overtake fast fashion by 2029 – this would be a huge win for planet Earth! Celebrity-backed companies such as US secondhand clothing company Thredup are experiencing a surge in customers, and report a rise in consumers who prefer to shop environmentally-friendly.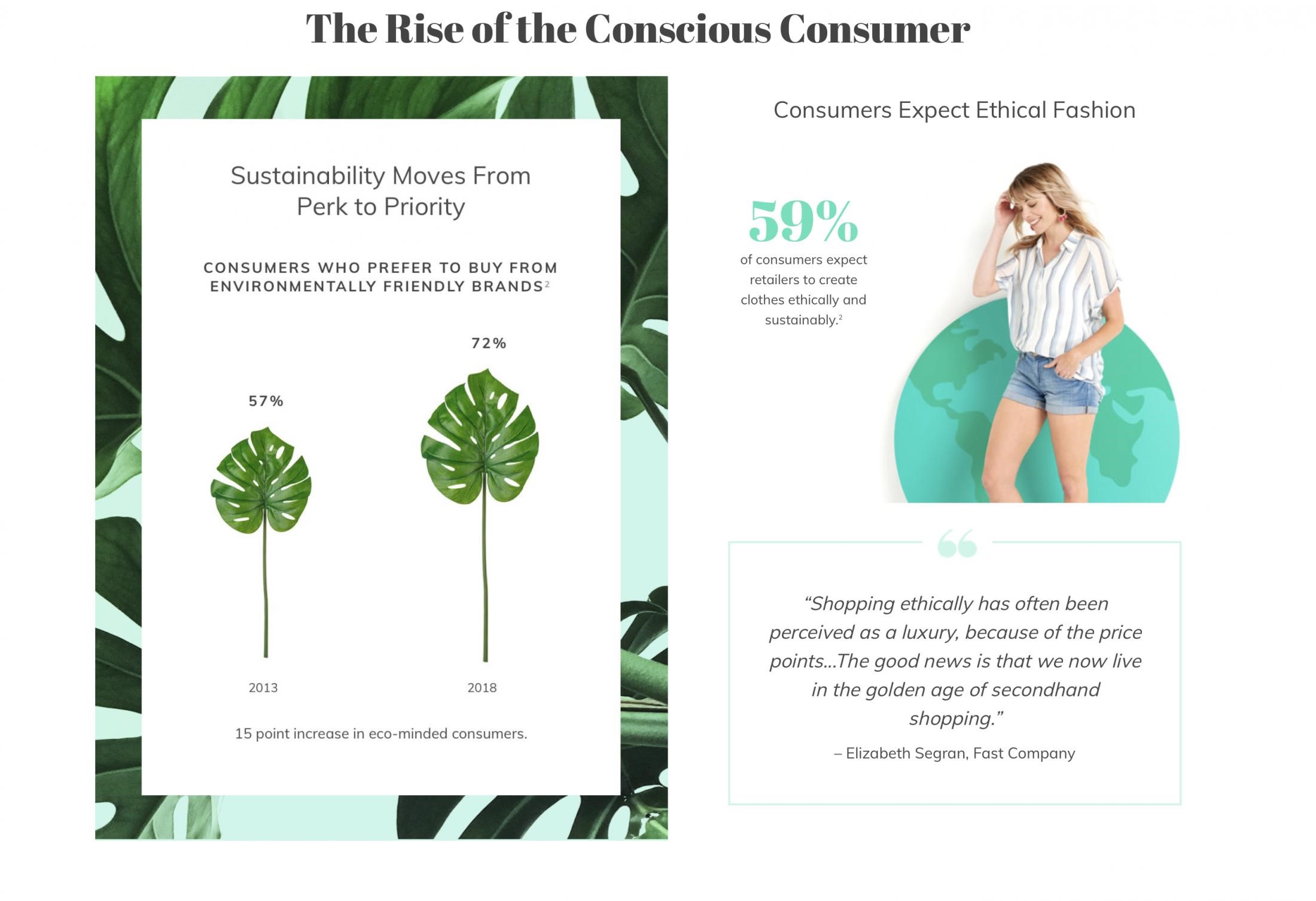 Shopping secondhand is a great decision for our environment and your wallet. Local thrift stores are often run by charities, so your purchase will also help your community.
For more information about textile recycling, please visit smartasn.org. You can also follow us on Facebook and Twitter for industry news articles, textile-friendly crafts and more!